Harajuku Paper Dolls: Japanese Street Fashions! (Paperback)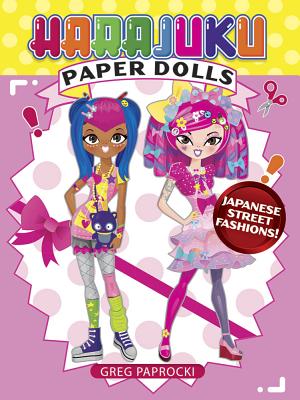 $7.99
This item is not currently available to order.
Description
---
The Japanese fashion trend known as harajuku draws its inspiration from Victorian gothic, glam, and manga styles, focusing on bright colors and cartoon-like accessories. This collection features four paper dolls and a vibrant wardrobe of flouncy mini-skirts, platform shoes, and hats, as well as loads of playful ornaments, including hair bows and costume jewelry.
About the Author
---
Omaha-based artist Greg Paprocki is a former advertising art director who has been commissioned by global brands to create illustrations, graphic designs, concepts, identities, and branding. His extensive experience in book publishing includes a role in carrying on the Curious George legacy.