Wild Nights: Heart Wisdom from Five Women Poets (Paperback)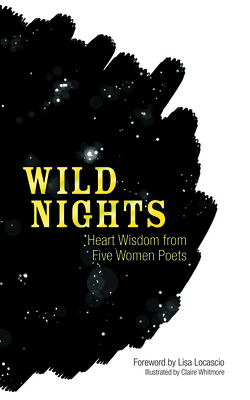 Description
---
"A lovely collection of poetry." -- Book Scrounger
"The foreword is amazing. A lovely little anthology with some beautiful poetry by some very talented women." -- From the Inside
In this soul-stirring collection of timeless verse, five legendary female poets address life's pains and sorrows as well as its joys and renewals. The poems appeal to the heart, providing companionship on the rugged path that all must tread. The roster features writers from ancient to modern times: Sappho, Emily Dickinson, Amy Lowell, Sara Teasdale, and Edna St. Vincent Millay.
As instapoets continue to make poetry more accessible and popular, they build on the tradition of intimate, confessional works built by earlier generations. No one is more prominent at this heritage than the mysterious, evocative fragments of Sappho, which inspired an earlier generation of female poets to let loose their own talent. From idiosyncratic Dickinson to the passionate, Pulitzer Prize-winning Lowell, the romanticism of Teasdale, and the intense art of St. Vincent Millay -- yet another Pulitzer winner -- these writers were early trailblazers in speaking their emotional truth through their craft.
This handsome volume features original illustrations by Claire Whitmore, a Foreword by poet and novelist Lisa Locascio, and brief biographies of all five poets.
About the Author
---
Lisa Locascio's work has been published in The Believer, Salon, n+1, Bookforum, Tin House, American Short Fiction, The Los Angeles Review of Books, and elsewhere. She is co-publisher of Joyland and editor of 7x7LA. Lisa currently teaches creative writing at Wesleyan. Her debut novel, Open Me, will be published by Grove Atlantic in August 2018. Claire Whitmore is an illustrator and artist living and working in Madison, Wisconsin. She spends her days puttering at her day job, fussing with her cat, watching 90s sci-fi, and, of course, drawing. Find her at https: //clairewhitmore.com.