Sirens of Modernity: World Cinema via Bombay (Cinema Cultures in Contact #3) (Paperback)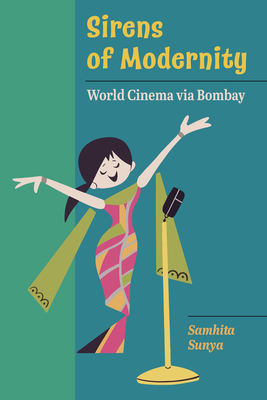 $48.93

Available in our Warehouse: Usually Ships in 3-8 Days
Description
---
A free open access ebook is available upon publication. Learn more at www.luminosoa.org.

By the 1960s, Hindi-language films from Bombay were in high demand not only for domestic and diasporic audiences but also for sizable non-diasporic audiences across Eastern Europe, Central Asia, the Middle East, and the Indian Ocean world. Often confounding critics who painted the song-dance films as noisy and nonsensical. if not dangerously seductive and utterly vulgar, Bombay films attracted fervent worldwide viewers precisely for their elements of romance, music, and spectacle. In this richly documented history of Hindi cinema during the long 1960s, Samhita Sunya historicizes the emergence of world cinema as a category of cinematic diplomacy that formed in the crucible of the Cold War. Interwoven with this history is an account of the prolific transnational circuits of popular Hindi films alongside the efflorescence of European art cinema and Cold War–era forays of Hollywood abroad. By following archival leads and threads of argumentation within commercial Hindi films that seem to be odd cases—flops, remakes, low-budget comedies, and prestige productions—this book offers a novel map for excavating the historical and ethical stakes of world cinema and world-making via Bombay.
About the Author
---
Samhita Sunya is Assistant Professor of Cinema in the Department of Middle Eastern and South Asian Languages and Cultures at the University of Virginia.