Revolution (The Sixties Trilogy #2) (Paperback)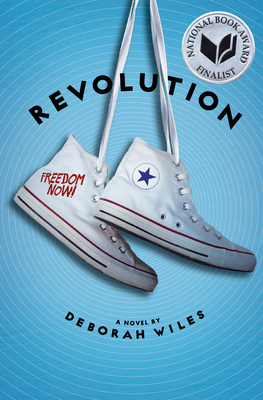 Other Books in Series
This is book number 2 in the The Sixties Trilogy series.
Description
---
*A 2014 NATIONAL BOOK AWARD FINALIST*It's 1964, and Sunny's town is being invaded. Or at least that's what the adults of Greenwood, Mississippi, are saying. All Sunny knows is that people from up north are coming to help people register to vote. They're calling it Freedom Summer.Meanwhile, Sunny can't help but feel like her house is being invaded, too. She has a new stepmother, a new brother, and a new sister crowding her life, giving her little room to breathe. And things get even trickier when Sunny and her brother are caught sneaking into the local swimming pool -- where they bump into a mystery boy whose life is going to become tangled up in theirs.As she did in her groundbreaking documentary novel COUNTDOWN, award-winning author Deborah Wiles uses stories and images to tell the riveting story of a certain time and place -- and of kids who, in a world where everyone is choosing sides, must figure out how to stand up for themselves and fight for what's right.
About the Author
---
Deborah Wiles is the author of the picture book Freedom Summer and the novels: Love, Ruby Lavender; The Aurora County All-Stars; Each Little Bird That Sings, a National Book Award finalist; and A Long Line of Cakes. She is also the author of the documentary novels Countdown; Revolution, a National Book Award Finalist; and Anthem. She has vivid memories of ducking and covering under her school desk during air raid drills at the time of the Cuban Missile Crisis. She also sang in the Glee Club, was a champion speller, and hated Field Day. Deborah lives in Atlanta, Georgia. You can visit her on the web at deborahwiles.com.