Shot in the Dark: The Collected Photography of David Arnoff (Hardcover)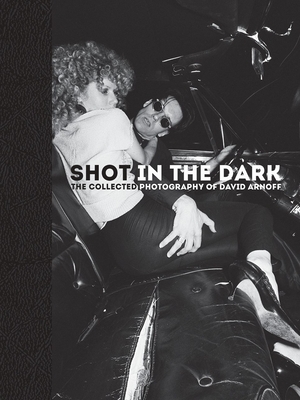 $39.99
This item is not currently available to order.
Description
---
David Arnoff's photography sheds intimate new light on the music of the underground from the earliest days of punk to the present. Shot in black-and-white, his subjects display an instantly recognizable and effortless style and confidence. His subjects include such iconic bands and musicians as The Ramones, The Damned, The Buzzcocks, Nico, Patti Smith, The Stray Cats, Johnny Thunders, Blondie, The Dead Kennedys, Gang of Four, The Dead Boys, The Gun Club, Nick Cave, Devo, Slits, Siouxsie and the Banshees, the Specials, and many more. He has always sought out the bands and people whose music he felt an affinity for, and photographed many of them just as they were starting out.

"Cleveland is where I come from, which is no joke, despite what the cheap comedians say. It's as gritty as the blackened roadside snow and as soulful as the music it generated.

I started out the same year that local disc jockey Alan Freed went on-air to introduce the world to the music that he called rock 'n roll. He soon shook things up further by unleashing it live and in person at the Moondog Coronation Ball. That first teenage bash turned into a riot from the off and the cops shut it down after only one song was played. Rock 'n roll had arrived in fine style.

Of course, I was way too young to witness that initial blast, but that music was on the car radio, in the city air, and in my DNA, as the fella says. I was there in spirit. And that's where my spirit remained, after I was dragged off as a kid to sunny California. I do not have a sunny disposition. L.A. and I did not take to each other. It was a bad situation.

But eventually something came along to change things for the better. In 1976, The Pattie Smith Group came to town. Which is where this book begins.