Confrontation with Evil: The 1949 Saint Louis Exorcism (Paperback)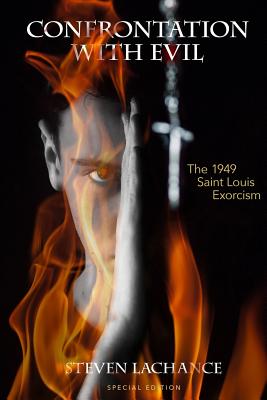 $16.96

Available in our Warehouse: Usually Ships in 3-8 Days
Description
---
Known as the 1949 St. Louis Exorcism, the story of possessed boy was immortalized in the groundbreaking novel and film, The Exorcist. Much has been written about the case, but the truth has been shrouded in secrecy...until now.
Join Steven A. LaChance, as he shares the shocking evidence for how a family's grief over the death of an aunt progressed into a full-blown demonic possession. While the conventional story is that the boy brought the demonic infestation upon himself, LaChance convincingly suggests an alternative interpretation, and provides new insights into the nature of possession itself.
The events of 1949 culminated in grueling exorcism rites, but the story doesn't end there as LaChance guides readers through the stunning aftermath that forever changed the Catholic church and the city of St. Louis.
With over a decade of research this native St. Louis author shares the truth behind one of the most disturbing true horror stories of our time. This Special Edition of this bestselling book contains even more research and photo's surrounding this groundbreaking case.

Confrontation with Evil has been featured and praised in both, The New York Post and The Sun. St. Louis Go Magazine called it the Best Book of 2018. Many agree that not only is Confrontation with Evil the definitive telling of this harrowing true case, but this book is destined to become a True Horror Classic much in the same way as Steven LaChance's book The Uninivted.