Metamorphosis: Poetic Awakenings. Inspirational Words. Haiku Reflections. (Paperback)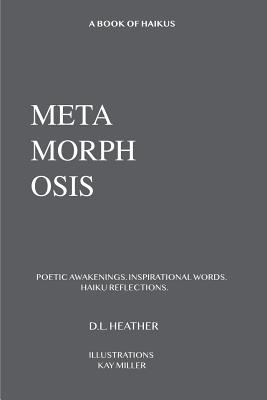 $14.88
Email or call for price.
Description
---
Haiku is celebrated as a concise form of poetry able to convey a singular moment with great clarity. While haiku most often depicts the natural world, when focused on the elements of love and longing, haiku can be a powerful vehicle for evoking the universal experience of emotion.
Haiku is a highly distilled form of Japanese poetry, consisting of seventeen syllables, divided between three lines. Though brief, each haiku tells a story. Haiku often has a seasonal tie-in and contains a hidden dualism, as well as specific word images that reveal deeper layers in each poem.
In this elegant poetry book, love is explored through beautiful words and illustrations that evoke a range of feelings-- From the passion of a romantic relationship to the longing of a lover, losing the one you love and learning how to heal from within.
In Metamorphosis, D.L.Heather presents a collection of emotionally charged haiku poems -- themes such as love, heartbreak, longing, and survival. The haikus in Metamorphosis share not only poet D.L. Heather's vision for love but her vision of the poignant moments that express it. This book of poetry gives you a piece of the author herself. A tiny light into the mind of an artist that has a passion for words like the greats who came before her.