Glimpses of a Town: Cape Charles, 1940 - 1960 (Paperback)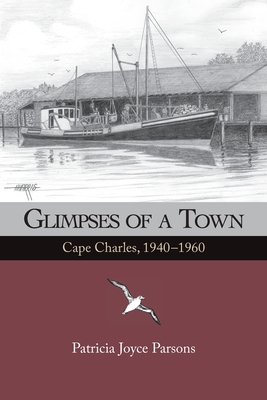 $15.95
This item is not currently available to order.
Description
---
Situated on Virginia's Eastern Shore, Cape Charles was once a vibrant railroad town, serving as a vital hub for troop movements between the northern and southern states during World War II. Its placement on the shores of the Chesapeake Bay, along with its fleet of ferries and fishing boats and its position among the farming communities of the Eastern Shore, made it a town of plenty in the lean times of rationing that occurred during the war-and a perfect place for a child to grow up.
Glimpses of a Town takes the reader on a nostalgic, invigorating journey through Cape Charles with a child's-eye view-from playing in a swamp to jumping the railroad's coal chute to fishing the barrier islands that line Virginia's oceanfront. In this collection of vignettes, Patricia Parsons portrays life in Cape Charles during World War II and beyond. Using her own childhood memories and her family's life as a powerful touchstone, she follows the town's period of prosperity into a period of decline that transformed it from a bustling commercial center to a forsaken backwater-and back again. Recently, this historic town has experienced revitalization, rising from its own ashes to become a family-style tourist destination. Today, Cape Charles beckons you to explore-and see why it truly is a memorable town.