The Ultimate Assist: Helping our Kids Succeed in Sports and Life (Hardcover)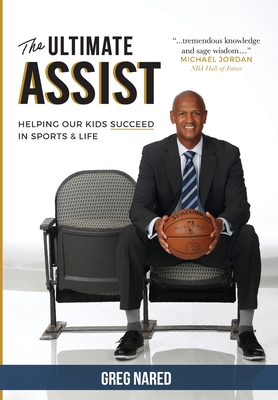 $29.63

Available in our Warehouse: Usually Ships in 3-8 Days
Description
---
"The tremendous knowledge and sage wisdom Greg provides is worth the price of admission." -MICHAEL JORDAN, NBA Hall-of-Famer
"Greg Nared has written a highly readable book about how to raise kids in an era where sports are so important in their early lives. It is a value to all parents." -PHIL KNIGHT, Co-Founder & Chairman Emeritus, Nike, Inc.
"The Ultimate Assist is... about instilling values and habits in our children that will give them the courage to take the shot, the skill and will to sink it, and the ability to rebound gracefully if they miss." -CYNT MARSHALL, CEO, Dallas Mavericks
---
WHAT DOES IT TAKE TO RAISE A SUCCESSFUL ATHLETE?
More importantly, how can we, as parents, help our daughters and sons transfer the skills gleaned from athletic success to a successful life outside the lines?
In The Ultimate Assist: Helping Our Kids Succeed in Sports and Life, Greg Nared equips parents to support their child's pursuit of athletic success, while also teaching the art of leveraging the youth sports experience to develop healthy, successful, and socially responsible individuals.
Nared draws on a well of not only over thirty years of sports industry experience-working at every level from youth to professional athletics- but also from his time raising two successful daughters, Jackie and Jaime, both of whom reached the pinnacle of the athletic journey, professional sports.
---
Armed with a passion for supporting young athletes and their parents, along with his decades of sports industry experience, Greg Nared is dedicated to equipping individuals, families, and organizations as they pursue their athletic dreams. As an author, speaker, sr. vice president with the NBA's Dallas Mavericks, and father of two elite athletes (both of whom played professionally), Greg offers unique perspective and insight to an athlete's journey as they move through youth sports to collegiate athletics and beyond. His extensive experience in the sports industry includes considerable work in youth sports, coaching, athlete management, sports marketing, and leadership.