Woman in Blue (Prebound)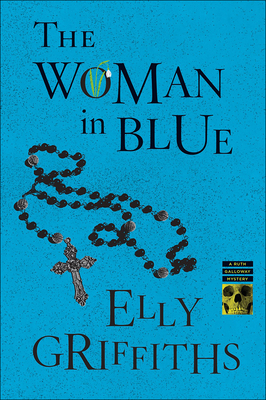 $30.97
This item is not currently available to order.
Description
---
Ruth Galloway is a captivating amateur sleuth an inspired creation. Louise Penny

Fast-paced, strong dialogue, believable and likable characters, and intriguing historical set pieces all combine to make the Ruth Galloway books a great series to collect for your mystery library. Bookgasm

Known as England's Nazareth, the medieval town of Little Walsingham is famous for religious apparitions. So when Ruth Galloway's druid friend Cathbad sees a woman in a white dress and a dark blue cloak standing alone in the local cemetery one night, he takes her as a vision of the Virgin Mary. But then a woman wrapped in blue cloth is found dead the next day, and Ruth's old friend Hilary, an Anglican priest, receives a series of hateful, threatening letters. Could these crimes be connected? When one of Hilary's fellow female priests is murdered just before Little Walsingham's annual Good Friday Passion Play, Ruth, Cathbad, and DCI Harry Nelson must team up to find the killer before he strikes again.