Enrico Caruso - Voices of the Opera Series: Aria Collections with Interpretations (Paperback)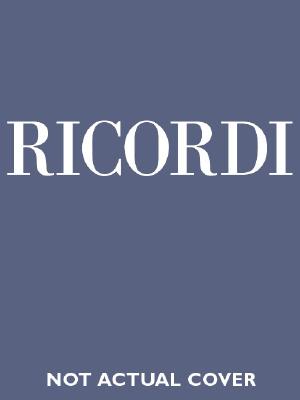 $25.25
This item is not currently available to order.
Description
---
(Vocal). Enrico Caruso rose from a childhood of poverty in Naples to become the first great tenor and superstar of the recorded era. His fearlessly pure, lyric vocalism and heartfelt acting still come through, even on the scratchy old recordings. This collection of arias and songs associated with the tenor includes an interesting biography, an article about his artistry, and notes on the signature Caruso interpretation of each aria, followed by standard vocal/piano editions of all the arias. This collection affords a careful musical consideration of a legendary artist. Arias: AIDA: Celeste Aida. LA BOHEME: Che gelida manina. L'ELISIR D'AMORE: Una furtiva lagrima. FEDORA: Amor ti vieta. LA GICONDA: Cielo e mar MADAMA BUTTERFLY: Addio, fiorito asil. MEFISTOFELE: Dai campi, dai pratti. I PAGLIACCI: Vesti la giubba. RIGOLETTO: La donna e mobile. TOSCA: E lucevan le stelle. Songs: 'A vucchella (Tosti) * L'alba separa dalla luce l'ombra (Tosti) * Core 'ngrato (Cardillo) * Ideale (Tosti) * Santa Lucia (Cottrau).