A Rebel North (Paperback)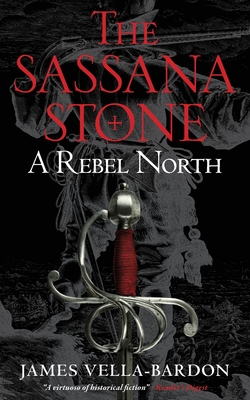 $17.90

Available in our Warehouse: Usually Ships in 3-8 Days
Description
---
"A virtuoso of historical fiction" - Reader's Digest
An ancient culture. A mysterious ring. A dangerous land.
Abel de Santiago is a survivor of the Spanish Armada shipwrecks in Ireland, a country oppressed by English troopers that the natives call 'Sassenachs.' After barely escaping these Sassenachs with his life and an invaluable emerald ring, Abel flees to the rebel northern kingdom of Dartry. As he struggles to understand this rugged land and its peoples' ways, he also makes new friends and enemies.
Muireann is a revered and newly widowed Irish poetess who only escaped her husband's killers through the help of Abel. Yet after reaching the safety of her tribe, she is taken aback by the other Spanish castaways who also reach Dartry. For many of them are unruly and rude, and do not understand a woman's standing in Irish society. She suddenly mistrusts the very man who saved her life and who reunited her with her only son.
Yet both Abel and Muireann must again join forces when they are entrusted by the king of Dartry with a perilous mission: to find a shipwrecked Spanish sea captain who might help broker a powerful alliance between the Irish rebels and the Spanish castaways. Can the unlikely pair rescue this mysterious officer while avoiding the roaming bands of Sassenachs who are desperately seeking Abel's ring?
A REBEL NORTH is a glorious novel akin to James Clavell's "Shogun" and Michael Blake's "Dances With Wolves." For it also recounts the story of a stranger in a strange land, and is set in Ireland.
"Reminded me of Clive Cussler's books: lots of adventure with a hefty historical setting" - The Wishing Shelf Book Awards