The Sargo Incident: Black Edition (Hardcover)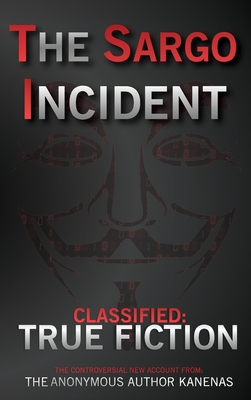 $44.95

Available in our Warehouse: Usually Ships in 3-8 Days
Description
---
Dec 12, 1979 The USS Sargo limps into Pearl Harbor having suffered a catastrophic nuclear leak which goes on to kill more than half of her crew and hundreds of unsuspecting locals.
Naval contractor, Michael Matros is in Pearl Harbor to witness first hand the Navy attempts to cover up the Sargo Incident. He is a Distinguished Engineer, Project lead for the new Pearl Harbor Power Plant and one of the smartest men in the USA.
After first trying to silence him, and discredit him, they eventually bring him in as an advisor to fix the fundamental design faults that sank the Scorpion and irradiated the Sargo.
Directly from Michael's hand written diary, hear first hand about the cover up, the threats, the deception and the lengths the US Navy will go to, to keep their secrets buried.
It is the True Fiction Thriller - The Sargo Incident. It exposes the faults in design aboard the early Nuclear submarines and the lengths the Navy would go to, to keep these faults the effects of them hidden.​Despite countless rejections from the Navy for a formal inquiry the loss of the USS Scorpion and the "training exercise" at Pearl Harbour in 1979 aboard the USS Sargo are blown apart as the Author recounts in detail from hand written diaries kept for the last 50 years.​With unique access and perspective, the Anonymous Author Kanenas brings something the the Anonymous Publishing Houses fiction department. True Fiction.