Basic Income: A Radical Proposal for a Free Society and a Sane Economy (Paperback)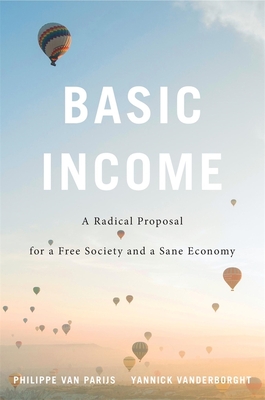 List Price: $20.00
Our Price: $18.95
(Save: $1.05 5%)
Staff Reviews
---
This is the most comprehensive overview of Universal Basic Income that I have read. While the authors are open about their own bias in favor of UBI, they are careful to cover every angle objectively. If you have serious interest in this "radical proposal for a free and sane society" this is the perfect book to understand it.
— Lisa
Description
---
"Powerful as well as highly engaging--a brilliant book."
--Amartya Sen
A Times Higher Education Book of the Week
It may sound crazy to pay people whether or not they're working or even looking for work. But the idea of providing an unconditional basic income to everyone, rich or poor, active or inactive, has long been advocated by such major thinkers as Thomas Paine, John Stuart Mill, and John Kenneth Galbraith. Now, with the traditional welfare state creaking under pressure, it has become one of the most widely debated social policy proposals in the world.
Basic Income
presents the most acute and fullest defense of this radical idea, and makes the case that it is our most realistic hope for addressing economic insecurity and social exclusion. "They have set forth, clearly and comprehensively, what is probably the best case to be made today for this form of economic and social policy."
--Benjamin M. Friedman,
New York Review of Books
"A rigorous analysis of the many arguments for and against a universal basic income, offering a road map for future researchers."
--
Wall Street Journal
"What Van Parijs and Vanderborght bring to this topic is a deep understanding, an enduring passion and a disarming optimism."
--Steven Pearlstein,
Washington Post