Ficciones: Introduction by John Sturrock (Everyman's Library Contemporary Classics Series) (Hardcover)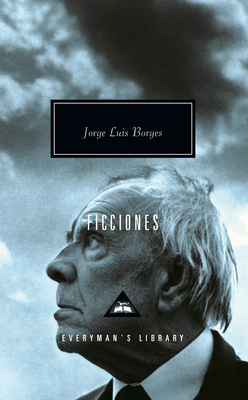 $20.00

Available in our Warehouse: Usually Ships in 3-8 Days
Description
---
Jorge Luis Borges was one of those very rare creators who changed the face of an art form—in his case, the short story. His work has been paid the ultimate honor of being appropriated and imitated by innumerable writers on every continent of the world.
The seventeen brief masterpieces of FICCIONES explode the boundaries of genre, offering up labyrinthine libraries, a fictional encyclopedia entry that spawns an entire world, a review of a nonexistent writer's attempt to re-create Don Quixote word for word, a man with the disabling inability to forget anything he has ever experienced, and other metaphysical puzzles. But the true measure of Borges's greatness lies in the fact that his fictions—elaborately paradoxical, postmodern, and intellectually delicious as they are—managed to return the short story to the realm of the fabulous and the uncanny from which, as parable and fairy tale, it originally came.
About the Author
---
Jorge Luis Borges was born in Buenos Aires in 1899 and educated in Europe. One of the most widely acclaimed writers of our time, he published many collections of poems, essays and short stories, before his death in Geneva in June 1986. In 1961 Borges shared the International Publishers' Prize with Samuel Beckett. The Ingram Merrill Foundation granted him its Annual Literary Award in 1966 for his "outstanding contribution to literature." In 1971 Columbia University awarded him the first of many degrees of Doctor of Letters, honoris causa that he was to receive from the English-speaking world. In 1971 he received the fifth biennial Jerusalem Prize and in 1973 was given the Alfonso Reyes Prize, one of Mexico's most prestigious cultural awards. In 1980 he shared the Cervantes Prize (the Spanish world's highest literary accolade) with Gerardo Diego. Borges was Director of the Argentine National Library from 1955 until 1973. Along with Kafka and Joyce, he was one of the most influential writer of the twentieth century.
Praise For…
---
"[Borges is] a central fact of Western culture."—WASHINGTON POST BOOK WORLD"Borges is the most important Spanish-language writer since Cervantes."—Mario Vargas Llosa"Without Borges, the modern Latin American novel simply would not exist."—Carlos Fuentes"[Borges] engages the heart as well as the intelligence."—John Barth"The economy of his prose, the tact of his imagery, the courage of his thought are there to be admired and emulated."—John Updike"These brief Ficciones . . . throb with uncanny and haunting power. A strange and formidable writer, Sr. Borges is also a magisterial stylist."—ATLANTIC MONTHLY"The stories in Ficciones are the very best of Borges . . . They mean more than they seem to mean . . . Borges' fictions are narrative at its purest."—from the Introduction by John Sturrock