STEPHEN POLLANS FOOLPROOF GUIDE TO RENOVATING YOUR KITCHEN: A Step by Step System for Getting the Kitchen of Your Dreams Without Getting Burned (Paperback)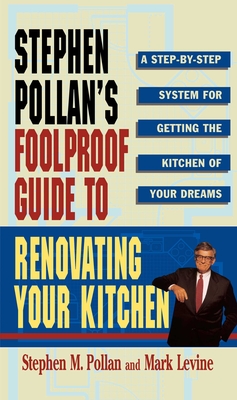 $13.99
This item is not currently available to order.
Description
---
From Simon & Schuster, Stephen Pollans Foolproof Guide to Renovating Your Kitchen is a step by step system for getting the kitchen of your dreams without getting burned.

A potentially valuable resource for those interested in creating a new kitchen and too smart to do it themselves, the authors, Mark Levine, Stephen M. Pollan suggest hiring professionals to do the job.
About the Author
---
Mark Levine is the coauthor of multiple books including Stephen Pollan's Foolproof Guide to Buying a Home, Stephen Pollan's Foolproof Guide to Selling Your Home, and The Field Guide to Starting a Business. He is also a contributing editor of Lifescripts for Family and Friends.

Stephen M. Pollan is the author of 23 books, including three national best sellers, and numerous magazine articles that focus on the "business of living." His books are considered bibles by anyone making business, real estate or personal finance decisions.