Today Will Be a Great Day!: Slimy Oddity's Guide to Happiness (Hardcover)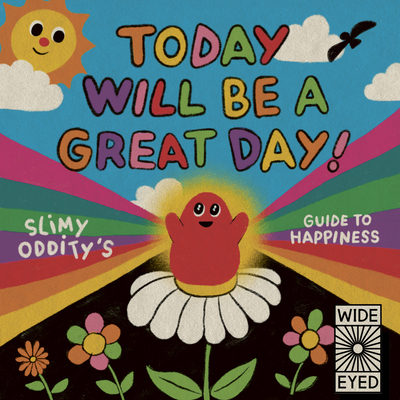 Description
---
Let love and light into your life with this vivid illustrated guide to happiness which can be enjoyed by anyone, from children and teens to adults of all ages.

Containing simple yet profound mindful affirmations this highly giftable small hardback will help you develop a mindful practise that builds joy and contentment.

Whether in observing the beauty of the natural world or developing a creative habit, this book teaches you to be thankful for the present moment.

The cool and contemporary artwork from Instagram artists Slimy Oddity convey ancient and fundamental pieces of wisdom for fostering positivity in a way that is fresh, fun, and on-trend.

The immediacy of the affirmations will help you concentrate on wellness and mindfulness, and the colours, fun blob characters and simplicity of the text means it can also be an introduction to mindfulness.
 
Let the magic of the universe into your life, and remember that Today Will Be a Great Day!
About the Author
---
Slimy Oddity is an art collective brought together to spread love and light into the world through ever-evolving mediums and experiences; a shining beacon of positive vibes wherever the flow of creativity takes them. 

With over 333k followers on Instagram and a monthly social media reach in the tens of millions, Slimy Oddity has found itself etched in the cultural crosshairs, having worked with mainstays like the Los Angeles Times, Superga, and LSRF.  Their enigmatic art and merchandise are also regularly shared by global icons like Willow Smith, Tom Daley, and Ariana Grande.
 
Inspiring hope and catalysing inner change for all their fans through the pure and lighthearted world that resides in our shared imagination, Slimy Oddity aims to share timeless wisdom helping people open their hearts and minds to the true essence deep within each and every one of us.
 
Praise For…
---
"Be happy with a psychedelic-hued book of mindfulness-based affirmations in a gift hardback format, from Instagram collective Slimy Oddity."—The Bookseller