Matar a un ruiseñor (To Kill a Mockingbird - Spanish Edition) (Paperback)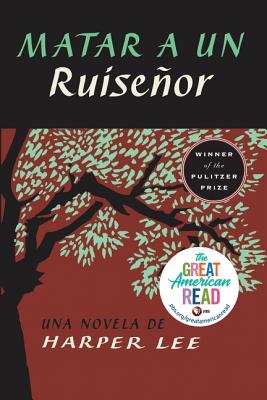 Description
---
Dispara a todos los grajos que quieras, si puedes acertarle, pero recuerda que es pecado matar a un ruiseñor.
El consejo de un abogado a sus hijos mientras él defiende el verdadero ruiseñor de la novela clásica de Harper Lee —un hombre negro acusado de violar a una niña blanca.
A través de los ojos de Jem y Scout Finch, Harper Lee explora con humor y honestidad inquebrantable la irracionalidad de la actitud de los adultos hacia la raza y la clase en las profundidades del sur en la década de 1930. La conciencia de una ciudad impregnada de prejuicios, violencia e hipocresía se enfrenta con la resistencia y heroísmo silencioso de la lucha de un hombre por la justicia, pero el peso de la historia no tolera más allá de su límite.
Uno de los clásicos más queridos de todos los tiempos, Matar a un ruiseñor ha ganado muchas distinciones desde su publicación original en 1960. Ha ganado el Premio Pulitzer, ha sido traducido a más de cuarenta idiomas, vendió más de cuarenta millones de copias en todo el mundo, y se han convertido en una popular película. También se nombró como la mejor novela del siglo XX por los bibliotecarios de todo el país (Library Journal). Compasivo, dramático y muy emotivo, Matar a un ruiseñor en esta nueva y moderna traducción lleva a los lectores a las raíces de la conducta humana, a la inocencia y experiencia, a la bondad y crueldad, al amor y odio, humor y patetismo.
About the Author
---
Harper Lee was born in 1926 in Monroeville, Alabama. She is the author of the acclaimed To Kill a Mockingbird and Go Set a Watchman, which became a phenomenal #1 New York Times bestseller when it was published in July 2015. Ms. Lee received the Pulitzer Prize, the Presidential Medal of Freedom, and numerous other literary awards and honors. She died on February 19, 2016.