Making It in the Political Blogosphere: The World's Top Political Bloggers Share the Secrets to Success (Paperback)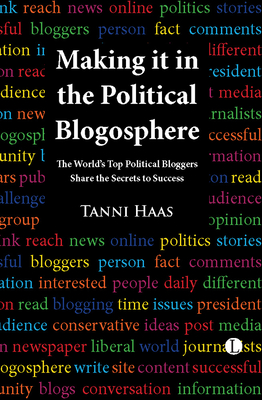 $25.65
This item is not currently available to order.
Description
---
This title introduces readers to 20 of the world's top political bloggers, providing those bloggers with the opportunity to explain in their own words what they have done to become so successful while offering readers advice about what they can do to emulate the contributors' success. Each chapter begins with a brief profile of a blogger and their blog, followed by my interview with him or her.
About the Author
---
Tanni Haas, Ph.D. holds the Leonard & Claire Tow Professorship and is a Full Professor in the Department of Speech Communication Arts & Sciences at the City University of New York Brooklyn College. An avid political blog reader, he is the author of The Pursuit of Public Journalism: Theory, Practice, and Criticism (Routledge, 2007), which is due out in Chinese and Korean translation, as well as three dozen scholarly journal articles and book chapters on political blogging and other forms of citizen-based journalism.