Adolf Keller: Ecumenist, World Citizen, Philanthropist (Paperback)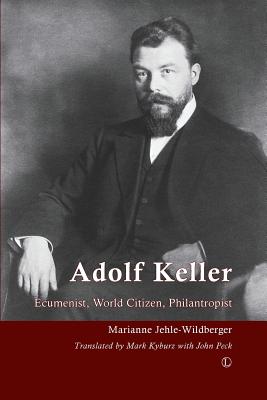 $47.25
This item is not currently available to order.
Description
---
The Swiss theologian Adolf Keller was the leading ecumenist on the European continent between the two world wars. In this book the historian Marianne Jehle-Wildberger delineates his life and its achievements. Based on research in forty archives in Europe and the United States, a picture emerges that shows a wonderful man who was a personal friend of Karl Barth, C. G.Jung, Thomas Mann, and Albert Schweitzer - and thus who was influenced by the spiritual tendencies of the twentieth century. Keller cooperated closely with the National Council of Churches. His Central Bureau of Relief in Geneva (Inter-Church Aid) was supported by American churches. His lectures at Princeton Theological Seminary on Religion and Revolution (1933) - in which he was one of the first commentators to denounce National Socialism in Germany - set a new standard of political discussion and are unsurpassed. Marianne Jehle-Wildbergers's book is an important contribution to twentieth-century church historyand to the history of the twentieth century in general.