Revolutionary Berlin: A Walking Guide (Paperback)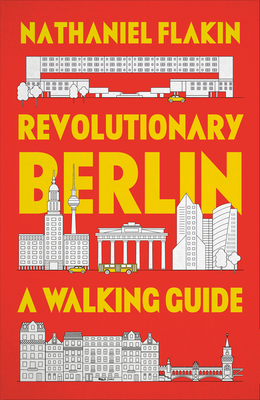 Description
---
'Inspirational - with a deliciously bone-dry Berlinische humour' - Owen Hatherley

Few European cities can boast a history as storied and tumultuous as that of Berlin. For more than 150 years it has been at the center of revolutionary politics; of era-defining struggles between the Left and the Right. It has been bombed, rebuilt and carved in two.

In Revolutionary Berlin, veteran tour guide Nathaniel Flakin invites you to stand in the places where this history was written, and to follow in the footsteps of those who helped write it. Through nine self-guided tours illustrated with maps and photographs, readers enter the heady world of 19th century anti-colonial struggles, the 1918 November Revolution and the 1987 May Day riots - encountering the city's workers, queer community and radical women along the way.

The first English-language guidebook to tell the story of Berlin's radical history, this is a must-have for Berliners and visitors alike.
About the Author
---
Nathaniel Flakin is a freelance journalist and historian based in Berlin. He is the author of Martin Monath: A Jewish Resistance Fighter Among Nazi Soldiers.
Praise For…
---
'A guide through Berlin's riveting history that is gripping, tragic, triumphant and above all, authentic'
Dan Arrows, host of 'The Iron Dice' Podcast

'Fascinating and eclectic. This guidebook illuminates hidden histories with clarity, honesty, wit and irony. Read it and walk it!'
David Rosenberg, author of 'Rebel Footprints'

'Inspirational. This collection of walking tours of Red Berlin is full of wonderful tales from a city which has, despite everything, remained experimental and revolutionary while others have become little more than malls or museums, all related with a deliciously bone-dry Berlinische humour'
Owen Hatherley, author of Red Metropolis