Why Men Hate Going to Church (Paperback)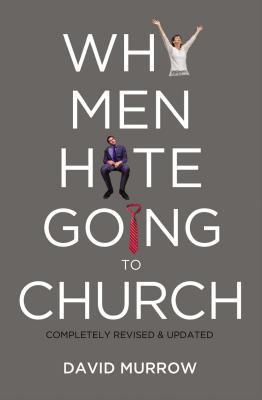 $18.99

Available in our Warehouse: Usually Ships in 3-8 Days
Description
---
"Church is boring." "It's irrelevant." "It's full of hypocrites." You've heard the excuses--now learn the real reasons men and boys are fleeing churches of every kind, all over the world, and what we can do about it.
Women comprise more than 60% of the adults in a typical worship service in America. Some overseas congregations report ten women for every man in attendance. Men are less likely to lead, volunteer, and give in the church. They pray less, share their faith less, and read the Bible less.
In Why Men Hate Going to Church, David Murrow identifies the barriers keeping many men from going to church, explains why it's so hard to motivate the men who do attend, and also takes you inside several fast-growing congregations that are winning the hearts of men and boys. In this completely revised, reorganized, and rewritten edition of the classic book, with more than 70 percent new content, explore topics like:
The increase and decrease in male church attendance during the past 500 years
Why Christian churches are more feminine even though men are often still the leaders
The difference between the type of God men and women like to worship
The lack of volunteering and ministry opportunities for men
The benefits men get from attending church regularly
Men need the church but, more importantly, the church needs men. The presence of enthusiastic men is one of the surest predictors of church health, growth, giving, and expansion. Why Men Hate Going to Church does not call men back to church--it calls the church back to men.