Wonders of the World (Sassi Travel #3) (Hardcover)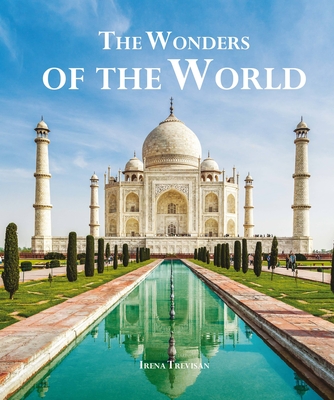 Description
---
Featuring stunning photography, Wonders of the World traces the history of many unique places and sights—ancient wonders, modern and futuristic works of architecture, and some of nature's incredible gifts.

By the year 300 BC, the ancient Greeks had already identified their seven wonders of the world—the most amazing architectural and artistic achievements of man in the ancient world. The Lighthouse of Alexandria, the Rhodes Colossus, the Hanging Gardens of Babylon, the Mausoleum at Halicarnassus, and others that no longer exist today were testament to an impressive past and referenced mythology, extraordinary figures and ancient empires.

Today, the number of wonders continues to grow. In addition to the new seven wonders of the world identified in 2007, there are incredible natural sites where water, land and sky—without the intervention of man—have created rare and startlingly beautiful phenomena. The Iguazu Falls, Ayers Rock, the Great Coral Reef, and the Perito Moreno glacier are symbols of nature's power and are as awe-inspiring as man-made wonders such as Angkor Wat, Machu Picchu, the Parthenon, Christ the Redeemer in Rio de Janeiro, and many others. 

Discover and explore the beautiful, man-made and natural treasures on display in Wonders of the World.
About the Author
---
Irena Trevisan holds a degree in archaeology with a concentration in classical world history. An expert in Greek and Roman art and culture, she works with museums and publishers on volumes about the ancient world as an editor and writer.