Pointing from the Grave: A True Story of Murder and DNA (MP3 CD)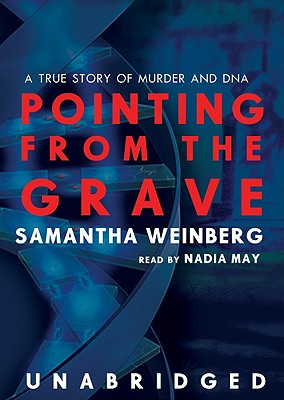 $27.45
This item is not currently available to order.
Description
---
This is the remarkable and gripping true story of a murderer and his victim, and of the tiny molecule that linked their fates. It is both the history of a science overlaid with human drama and a human tragedy inextricably entwined with science. It is about two lives made and destroyed by DNA--and by each other. In 1984, Helena Greenwood, a young British DNA scientist, was sexually assaulted in her San Francisco cottage. A year later and five hundred miles south, she was strangled to death--before she could appear in court as the key witness against her attacker. The alleged rapist, Paul Frediani, was the prime suspect, but police and forensic experts failed to link him to the murder. The crime was consigned to the cold case file. Over the next fifteen years, Frediani continued his life--with a job, children, and apparently nothing to tie him to Greenwood's death. Scientists, meanwhile, were beginning to use DNA to unravel the riddle of human identity. Their discoveries beat a path from the laboratory to the courtroom. In 1999, this prompted a determined San Diego detective, Laura Heilig, to reopen the Greenwood file, where she discovered a vital clue. Like a classic thriller, this is a tale of twists and turns. From crime scene to courtroom, laboratory bench to prison cell, Pointing from the Grave is the unforgettable story of how a dead woman's groundbreaking work pointed the finger at her own murderer.