Fruit: From the USDA Pomological Watercolor Collection (Tiny Folio) (Hardcover)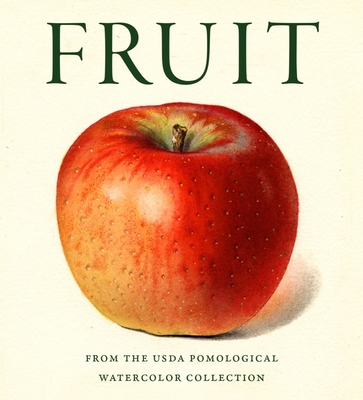 Description
---
Lifelike and delectable watercolors of fruit—in a book about as tall as a pear
Between 1886 and 1942, the U.S. Department of Agriculture's Pomology Division—pomology being the study of fruit growing—commissioned an illustrated register of fruits, most of which were painted by women artists. These watercolor illustrations were invaluable to growers, who used them as records of prized varieties that were in danger of being stolen or counterfeited by competitors. Today, the watercolors serve as a time capsule of America's past agricultural landscape, including many heirloom varieties now lost.
This little book highlights 250 of the most mouthwatering paintings from the Pomological Watercolor Collection, including fruit from all fifty states and around the world, from apples and oranges to gooseberries and plums. It will make a delightful gift for gourmets and gardeners alike.



About the Author
---
Lee Reich, PhD, holds graduate degrees in soil science and horticulture, and has authored numerous books, most recently Growing Figs in Cold Climates.