How to Read Houses: A Crash Course in Domestic Architecture (Paperback)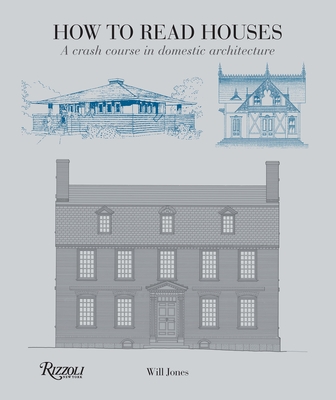 $18.95
This item is not currently available to order.
Description
---
Small enough to fit in a pocket yet serious enough to provide real answers, this charmingly illustrated book is the ultimate field guide to domestic architecture. This sixth entry in the hugely popular How to Read series is a one-stop guide to understanding house styles. The book explains the aesthetics of house forms ranging from elaborately decorated Arts & Crafts architecture to the purity of modernist homes. How to Read Houses is the perfect companion for anyone interested in the buildings we live in and who desires a detailed field guide to the houses around us. How to Read Houses first equips the reader with the visual vocabulary to recognize house types, materials, and parts, then it demonstrates these features in a range of architectural styles. Illustrated throughout with detailed line drawings and full-color photographs, this handy guide will illuminate the reader's experience when visiting new cities, touring landmark houses such as Jefferson's Monticello or Edith Wharton's The Mount, and lay the foundations for a revealing architectural exploration of local neighborhoods.
About the Author
---
Will Jones is a journalist and author. For more than fifteen years, he has been writing for architecture and design magazines, such as A10 and Frame in the Netherlands, Canada's Elemente, Blueprint and RIBA Journal in the UK, and Australia's Green Magazine. He is the author of several books, including How to Read New York.
Praise For…
---
"Small enough to fit in a pocket yet serious enough to provide real answers, How to Read Houses: A Crash Course in Domestic Architecture by Will Jones is an illustrated field guide to domestic architecture. This sixth entry in the How to Read series is a one-stop guide to understanding house styles. The book explains the aesthetics of house forms ranging from elaborately decorated Arts & Crafts architecture to the purity of modernist homes." -EditorAtLarge.com

"Small enough to fit in a pocket, yet serious enough to provide real answers, this illustrated book is the ultimate field guide to domestic architecture." -Publishers Weekly

"This compact little volume will illuminate the reader's experience when visiting new cities, touring landmark houses such as Jefferson's Monticello or Edith Wharton's The Mount, and lay the foundations for a revealing architectural exploration of local neighborhoods." -Dexinger.com