Hamilton 2021 Wall Calendar (Calendar)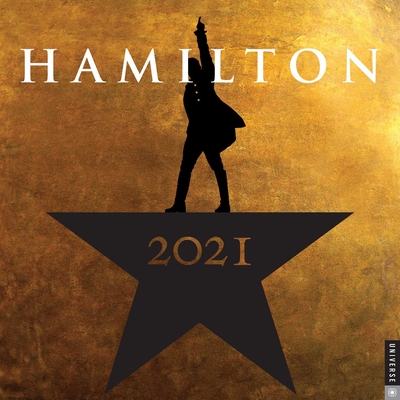 $14.99
This item is not currently available to order.
Description
---
Based on Lin-Manuel Miranda's Broadway musical, Hamilton 2021 Wall Calendar is a celebration of the most popular theatrical experience on Broadway.

Hamilton is the story of America's Founding Father Alexander Hamilton, an immigrant from the West Indies who became George Washington's right-hand man during the Revolutionary War and was the new nation's first Treasury Secretary. The musical intersperses elements of hip-hop, jazz, blues, rap and R&B throughout. This 2021 calendar features  black and white photos of original cast members, birthdays of prominent figures and quotes from the play. The perfect gift for the celebration of the release of Hamilton on Disney+ this summer and Broadway & Hamilton fans alike.
About the Author
---
Hamilton: An American Musical, simply known as Hamilton, is a musical with music, lyrics, and book by Lin-Manuel Miranda. It tells the story of American Founding Father Alexander Hamilton. Inspired by the 2004 biography Alexander Hamilton by Ron Chernow, the show draws heavily from hip hop, as well as R&B, pop, soul, and traditional-style show tunes.