Frank Lloyd Wright 2023 Wall Calendar (Calendar)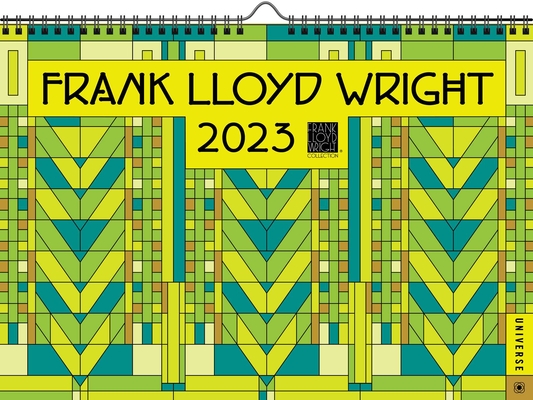 $16.99
This item is not currently available to order.
Description
---
The Frank Lloyd Wright 2023 Wall Calendar showcases twelve stunning decorative patterns originally designed by Frank Lloyd Wright himself, presented in vibrant new colors.
The official
Frank Lloyd Wright 2023
Wall Calendar
is a spiral-bound wall calendar which showcases a dynamic selection iconic stained glass patterns designs, in fresh contemporary colors, originally created by one of the most celebrated architects of the twentieth century.
Includes a pattern key on each month with history of each Frank Lloyd Wright design
Spiral binding for hanging in your home or office
12 monthly grids
Sophisticated Frank Lloyd Wright patterns each month
Simple date reference
Measures 14" x 10" when displayed
About the Author
---
The Frank Lloyd Wright Foundation inspires people to discover and embrace an architecture for better living through meaningful connections to nature, the arts, and each other. Or, in the words of the architect himself: "make life more beautiful, the world a better one for living in, and to give reason, rhyme, and meaning to life."