Storm of the Century: The Labor Day Hurricane of 1935 (Paperback)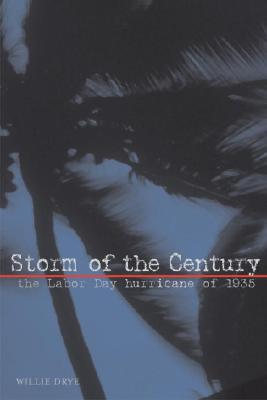 $14.00
Email or call for price.
Description
---
On Labor Day, 1935, at the height of the Great Depression, the fiercest hurricane in the history of the United States tore through the Florida Keys. In the heart of its fury lay a group of down-and-out World War I veterans who had been sent to the Keys on a federally sponsored work project. Living in hastily built shacks just yards from the Atlantic Ocean, the men were completely unprepared for the 200-mile-per-hour winds and massive waves that would assail them on the night of September 2, 1935.
In "Storm of the Century, journalist Willie Drye creates a vivid account of the storm' s rampage. DryeStorm of the Century is a haunting tale of the devastating power of nature and politics.
Praise for "Storm of the Century:
" Engrossing....Vividly captures the hurricane' s monstrous energy." "--Kirkus Reviews
" A stirring tale of nature' s power and an expose of government ineptitude....Compelling reading." "--BookPage