Preparing for Adolescence Family Guide and Workbook: How to Survive the Coming Years of Change (Paperback)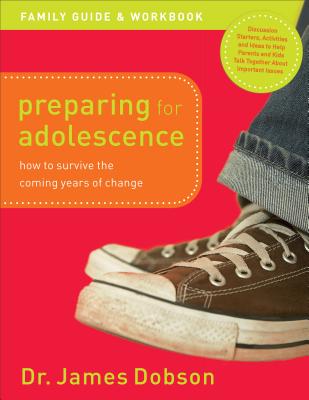 $19.55
This item is not currently available to order.
Description
---
What do you say to an adolescent who's getting ready to enter those turbulent teenage years? Dr. James Dobson, one of America's leading family psychologists, knows how to speak directly and sincerely to today's adolescents about the topics that trouble them most. Topics include avoiding feelings of inferiority, handling peer pressure, drug abuse, puberty, sexual development, menstruation, masturbation, romantic love, overcoming discouragement, sound decision-making, and handling independence.
About the Author
---
Dr. James Dobson is the founder of Family Talk, a nonprofit organization that produces his radio program, " Dr. James Dobson's Family Talk." He has an earned PhD from the University of Southern California, and is the author of more than fifty books dedicated to the preservation of the family. Dr. Dobson served as an associate clinical professor of pediatrics at the University of Southern California School of Medicine for 14 years. He is married to Shirley and they have two grown children, Danae and Ryan, and two grandchildren.