The Wacousta Syndrome: Explorations in the Canadian Langscape (Revised) (Paperback)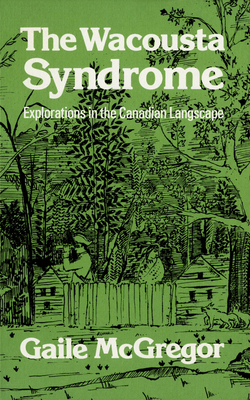 $49.88

Available in our Warehouse: Usually Ships in 3-8 Days
Description
---
Early Canadians, McGregor finds, were hardly the robust adventurers of legend; in fact, they preferred the view from the fort to the call of the wild - a disconcerting through for a nation rasied on TomThomson, voyageurs, and the boy scouts. In modern times, Canadians live most comfortably in the security of small towns, happily regulated by compromise and ritual. Ambivalent in character, they have limited horizons, but within these bounds they have great power and ability to control their own lives.
McGregor takes as her starting point the Canadian's recoil from nature - the awesome and hostile northern wilderness - as exemplified in Major John Richardson's Wacousta. She finds in this novel a paradigm of the Canadian experience - man at aodds with generally unpleasant surroundings - a pattern that pervades and dominates our entire cultural expression. By studying Canadian cultural artifacts, particularly literary ones of the twentieth centiry, she explores the Canadian 'langscape' (the set of myths through which a culture processes its encounter with nature), aiming at nothing less than the delineation of the 'prototypical Canadian' and the 'mapping' of the Canadian sense of self. She reconstructs a comprehensive image of Canadian culture, divested of its 'American' veneer, as a rational, self-consistent, seamless whole, and concludes with a brilliant analysis of the role of the artist, especially the writer, as mediator between ourselves and our world.
There is major critical intelligence at work here. McGregor presents a grand challenge to those who think they know about our literature, our art, and cultural identity to refine and re0think, possibly even change, their current views.