The God of All Comfort (Paperback)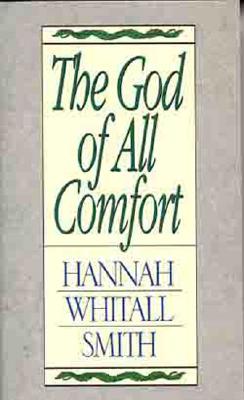 $9.89
This item is not currently available to order.
Description
---
An agnostic, on discussing the subject of religion with the author, told her: "If you Christians want to make us agnostics inclined to look into your religion, you must be more comfortable in the possession of it yourselves. The Christians I meet seem to me to be the most uncomfortable people anywhere around. I, for one, do not care to have that sort of religion." As a result, The God of All Comfort was written. Far from the abundant life promised by Christ, most Christians live in defeat and despair.

The object of this book is to reveal the secret of this abundant life and victory over defeat, to bring genuine and enduring joy into the lives of troubled Christians, to show that everything Christ promised is available today to all believers, and to put within reach of every Christian that deep and lasting peace and comfort in the soul that nothing earthly can disturb. Both God's part and man's part are explained. Colorful illustrations and anecdotes and picturesque language illuminate every page, clarifying the vital message of this book.
About the Author
---
HANNAH WHITALL SMITH (1832-1911) was born in Philadelphia to a Quaker family. Her life expressed the joy that is found in complete surrender to the Lord. The secret to a happy life, according to Whitall Smith, is to trust implicitly in the promises of the Bible. Her goal was not to impress the scholar, but to elevate the simple man or woman who longed for a more consecrated way of living. Deeply practical, her writings deal directly with the day-to-day struggles of ordinary people. She is author of The Christian¿s Secret of a Happy Life and The God of All Comfort.