A Great Day to Fight Fire: Mann Gulch, 1949 (Paperback)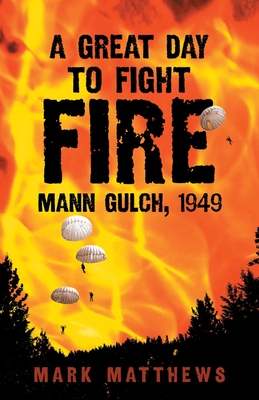 $21.95

Available in our Warehouse: Usually Ships in 3-8 Days
Description
---
Mann Gulch, Montana, 1949. Sixteen men ventured into hell to fight a raging wildfire; only three came out alive. Searing the fire into the nation's consciousness, Norman Maclean chronicled the Mann Gulch tragedy in his award-winning book Young Men and Fire. Still, the silence of the victims' families robbed Maclean's account of an essential personal dimension. Shifting the focus from the fire to the men who fought it, Mark Matthews now provides that perspective.
Not until 1999--the fiftieth anniversary of the fire--did people begin to talk openly about Mann Gulch. Matthews has garnered those thoughts to reveal how devastating the fire was to the firefighters' family members, coworkers, and friends. In retelling the story of Mann Gulch, he draws on the testimony of the three survivors--including never-before-published insights from the last living member of the team--and interviews with former smoke jumpers of that era. The result is a moment-by-moment, heart-stopping re-creation of events.
The Mann Gulch tragedy provoked the Forest Service to develop safety equipment and training programs, but fighting wildfires is still a perilous job.
Matthews' stirring account renews our respect for one of nature's primal forces. A heartbreakingly human story, it still haunts a firefighting community--and keeps today's firefighters forever on guard.