Modern Spirit: The Art of George Morrison (Paperback)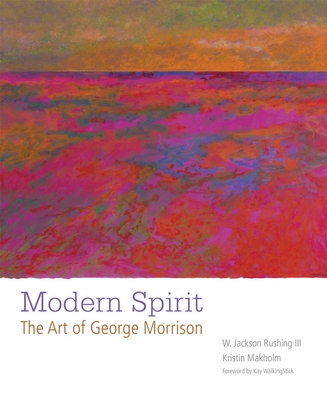 $63.00
This item is not currently available to order.
Description
---
The work of Chippewa artist George Morrison (1919-2000) has enjoyed widespread critical acclaim. His paintings, drawings, prints, and sculptures have been displayed in numerous public and private exhibitions, and he is one of Minnesota's most cherished artists. Yet because Morrison's artwork typically does not include overt references to his Indian heritage, it has stirred debate about what it means to be a Native American artist. This stunning catalogue, featuring 130 color and black-and-white images, showcases Morrison's work across a spectrum of genres and media, while also exploring the artist's identity as a modernist within the broader context of twentieth-century American and Native American art. Born and raised near the Grand Portage Indian Reservation in Minnesota, Morrison graduated from the Minnesota School of Art and the Art Students League in New York City. He spent his early career mainly on the East Coast, becoming one of the first Native American artists to exhibit his work extensively in New York. Best known for his landscape paintings and wood collages, he employed a variety of media--paint, wood, ink and metal, paper, and canvas--and developed a unique style that combined elements of cubism, surrealism, and abstract expressionism. In her foreword to Modern Spirit, Cherokee artist Kay WalkingStick describes her personal association with Morrison and admiration for his authentic artistic vision. Kristin Makholm, in her introduction to the volume, explores Morrison's ties to Minnesota and his legacy within the history of Minnesota art and culture. Then, drawing on extensive primary research and Morrison's own writings, W. Jackson Rushing III offers an in-depth analysis of Morrison's artistic evolution against the backdrop of evolving definitions of "Indianness." By expanding our understanding of Morrison's singular vision, Modern Spirit invites readers to appreciate more deeply the beauty and complexity of his art.