Self-Awareness and Alterity: A Phenomenological Investigation (Studies in Phenomenology and Existential Philosophy) (Paperback)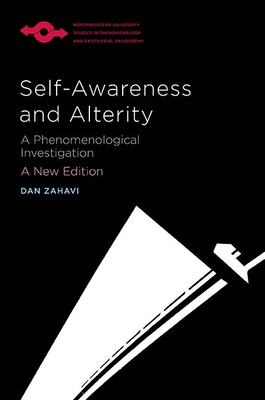 $48.93
This item is not currently available to order.
Description
---
In the rigorous and highly original Self-Awareness and Alterity, Dan Zahavi provides a sustained argument that phenomenology, especially in its Husserlian version, can make a decisive contribution to discussions of self-awareness. Engaging with debates within both analytic philosophy (Elizabeth Anscombe, John Perry, Sydney Shoemaker, Héctor-Neri Castañeda, David Rosenthal) and contemporary German philosophy (Dieter Henrich, Manfred Frank, Ernst Tugendhat), Zahavi argues that the phenomenological tradition has much more to offer when it comes to the problem of self-awareness than is normally assumed.
 
As a contribution to the current philosophical debate concerning self-awareness, the book presents a comprehensive reconstruction of Husserl's theory of pre-reflective self-awareness, thereby criticizing a number of prevalent interpretations. In addition, Zahavi also offers a systematic discussion of a number of phenomenological insights related to the issue of self-awareness, including analyses of the temporal, intentional, reflexive, bodily, and social nature of the self.
 
The new edition of this prize-winning book has been updated and revised, and all quotations have been translated into English. It also contains a new preface in which Zahavi traces the developments of the debates around self-awareness over the last twenty years and situates this book in the context of his subsequent work.
 
About the Author
---
DAN ZAHAVI is a professor of philosophy and the director of the Center for Subjectivity Research at the University of Copenhagen and a professor of philosophy at the University of Oxford. He is the author of many books, including Husserl's Phenomenology, Subjectivity and Selfhood: Investigating the First‑Person Perspective, Self and Other: Exploring Subjectivity, Empathy, and Shame, Husserl's Legacy: Phenomenology, Metaphysics, and Transcendental Philosophy, and Phenomenology: The Basics.
Praise For…
---
"The first edition of Self-Awareness and Alterity was ahead of its time; twenty years later, the second edition is timely indeed. The arguments in Zahavi's book, which have been updated and revised throughout, are as fresh and provocative as ever, and the book remains a 'must read' for anyone interested in the way phenomenological and analytic approaches to the philosophy of mind can enrich one another." —Steven Crowell, author of Normativity and Phenomenology in Husserl and Heidegger

"This book has quickly become a classic. Authored by one of today's most influential phenomenologists, it can be read both as an introduction to Husserl's mature thought and as an original contribution to the current philosophical debate on the nature of the human self. Extraordinarily well informed, carefully argued, and written in clear and accessible language, Zahavi's book masterfully defends Husserl against his prejudiced critics and breaks new ground in contemporary philosophy of mind and metaphysics. The work will be of equal benefit readers in the analytic and the continental traditions. —Rudolf Bernet, author of Force, Drive, Desire: A Philosophy of Psychoanalysis and coauthor of An Introduction to Husserlian Phenomenology

PRAISE FOR THE FIRST EDITION

Self-Awareness and Alterity "is well organized, clear, and evenhanded, and it advances a thesis that is highly original and convincing, one that should command attention not only from phenomenologists but from any philosopher interested in the topic of self-awareness... There simply is no other work in phenomenology that goes at the problem of self-awareness in such detail and in such a systematic and illuminating way." —Steven Crowell, author of Husserl, Heidegger, and the Space of Meaning

"This book, significant in its phenomenological detail, shows how phenomenology can contribute important insights that are easily overlooked in both analytic and scientific accounts of human experience." —Shaun Gallagher, author of The Inordinance of Time 

"An ambitious and original discussion of subjectivity and self-consciousness. . . . accessible, rigorous, and engaging." —Robert Piercey, author of The Uses of the Past From Heidegger to Rorty 

"First published in 1999, Self-Awareness and Alterity has become a classic work and a must read for those interested in Husserl . . . A valuable resource for anyone interested in phenomenology and questions of self-consciousness and its implications for intentionality and the philosophy of mind." —A. Jaeger, Benedictine College, CHOICE