The Beast, and Other Tales (Paperback)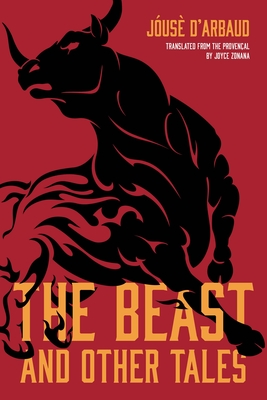 Description
---
Winner of the Global Humanities Translation Prize
A classic of modern Provençal literature, Jóusè d'Arbaud's 1926 masterpiece "The Beast of Vacarés" (also known as "The Beast of Vaccarès") is a haunting parable. Set during the fifteenth century, the tale is narrated by a solitary bull herder—known as a gardian—who stumbles upon a starving creature that is half man, half goat. Terrified, the gardian is nonetheless drawn to the eloquent Beast, a dying demigod who laments the loss of his glorious past even as he wields power over the animals around him. Torn between pity and fear, unable to understand his experiences and afraid he will be condemned for heresy, the gardian records his encounters in a journal, hoping that one day readers will make sense of what he cannot.
Set in the vast, lonely landscape of the Camargue delta, where the Rhône meets the Mediterranean, The Beast seamlessly melds fantasy with naturalistic detail about the region's flora and fauna. Three additional stories—"The Caraco," "Pèire Guilhem's Remorse," and "The Longline"—explore the lives of twentieth-century gardians in the region. Each man succumbs to fears and social pressure, tragically losing what he most loves.
About the Author
---
JÓUSÈ D'ARBAUD (1874–1950) was a central figure in the Provençal (Occitan) Revival. Celebrated for his poetry, prose, and work as editor of the journal Le Feu: Organe du regionalisme méditerranéen, he often published in Provençal with his own French translations. In 1939 he received the Prix Lasserre from L'Academie Française for the body of his work.
 
JOYCE ZONANA is a writer, literary translator, and professor emerita of English at the City University of New York. Her translations include Henri Bosco's Malicroix and Tobie Nathan's A Land Like You. A MacDowell Fellow, she has received several translation awards, including the PEN/Heim Translation Fund Grant and the ALTA Emerging Translator Mentorship.
Praise For…
---
"D'Arbaud's La Bèstio dóu Vacarés is a tragic parable particularly well suited to this moment, when humans believe they dominate nature. Working from both the Provençal original and d'Arbaud's own French translation, Zonana has captured in this collection the earthy, muscular flavor of an ancient language from a unique place and culture. This novella and the stories that accompany it hauntingly portray the erosion of a proud traditional way of life by the inevitable incursion of modernity." —Michele Levy, author of Anna's Dance: A Balkan Odyssey

"D'Arbaud's forgotten masterpiece, rendered here in Zonana's vibrant, pulsing prose, opens our eyes to a region of France, the Camargue, and its astonishing natural beauty: landscape, animalscape, and humanscape. Whether bulls or cows, horses or their riders, drought or flood, or the bizarre, fragile half-human creature of the title story, 'The Beast,' d'Arbaud's love for and knowledge of the Camargue come through in Zonana's translation, which demonstrates her own love for and knowledge of the region and its languages." —Alyson Waters, translator of Jean Giono's A King Alone
 

"Joyce Zonana has succeeded in channeling the earthiness, the nobility, and the 'otherness' of d'Arbaud's impassioned paean to the Camargue and its denizens—human, natural, and divine. Like the knife wound that Jaume the bull-herder scores on his own arm, to confirm the reality of his dream-like encounter with the Beast, this pulsing narrative keeps drawing us 'from heaven to Earth, from Earth to heaven.'" —Paul Eprile, translator of Jean Giono's Melville: A Novel

"A long overdue translation of Jóusè d'Arbaud's neglected Provençal masterpiece. Zonana's well-researched and creatively faithful translation captures the voice and retains the spirit and poetry of this mysterious and captivating work." —Sandra Beckett, author of Crossover Fiction: Global and Historical Perspectives

"I hope that this edition will put it on the literary map, as it deserves to be. I have no doubt that had it been written in a more accessible language, it would be better known. . . d'Arbaud was one of the two literary Occitan greats from the late nineteen/early twentieth century . . . We should be grateful to Northwestern University Press and Joyce Zonana for finally giving us a proper translation of this important text nearly a hundred years after it was first published." —John Alvey, The Modern Novel

"A beautiful and important work of literature that continues to resonate with the condition of humanity in today's world. . . a stunning literary rediscovery." —David Todd, BookTrib

". . . many modern readers, living in an era when human greed and carelessness threaten even the remotest regions of the earth, may find d'Arbaud's vision more truthful and moving than that of his contemporaries." —Carrie Laben, Nightfire

"Each of these stories is moving in its own right, but they are more interesting given the context of their writing, explained in Joyce Zonana's useful introduction." —Carrie Laben, Fifth Estate Magazine