Ferlinghetti's Greatest Poems (Hardcover)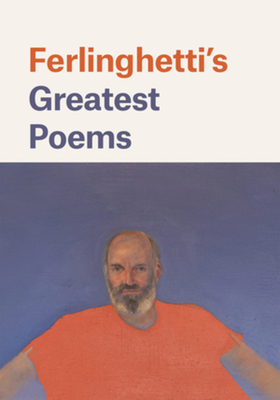 Description
---
At last, a compact, powerful overview of one of America's most beloved and radical poets—spanning more than six decades of work
At last, just in time for his 99th birthday, a powerful overview of one of America's most beloved poets: New Directions is proud to present a swift, terrific chronological selection of Ferlinghetti's poems, spanning more than six decades of work and presenting one of modern poetry's greatest achievements. 
About the Author
---
In 1953 Lawrence Ferlinghetti cofounded City Lights, the first paperback bookstore in the United States, a Mecca for millions. His Coney Island of the Mind is one of the best-selling volumes of poetry by any living American poet. Born in Yonkers, New York, in 1919, Ferlinghetti has received the Robert Frost Memorial Medal and the first Literarian Award of the National Book Foundation.

Nancy Peters is an American writer as well as the former editor-in-chief of City Lights Books, which she co-owns with Lawrence Ferlinghetti.
Praise For…
---
He has a gift for helping you hear what needs to be said... His high points are the poems that you wish you could listen to in a car, on a long coastal highway with the windows rolled down.
— Jeff Gordinier - The New York Times

A brave man and a brave poet.
— Bob Dylan

Ferlinghetti is a national treasure, and his voice has become part of our collective conscience. Ferlinghetti is the foremost chronicler of our times, continually in the front lines.
— Library Journal

Lawrence gets you laughing, then hits you with the truth.
— Francis Ford Coppola

Combining a Whitmanesque celebration of the earthy with a nod to the surrealist tradition, Ferlinghetti blasted his way into public consciousness with the 1958 publication of A Coney Island of the Mind, marking him as one of the Beat poets, though his more refined poetic sensibility showed just how different he was from what 'Beat' came to mean.

— Publishers Weekly