The Complete Works of Alberto Caeiro: Bilingual edition (Paperback)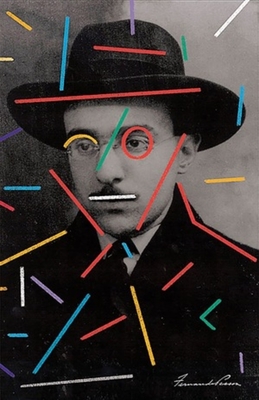 Staff Reviews
---
These enumerated poems are gorgeous meditations on existence, nature, & philosophy. 
— Lafe
Description
---
A bilingual companion to The Book of Disquiet, by Fernando Pessoa 
Here, in Margaret Jull Costa and Patricio Ferrari's splendid new translations, are the complete poems of Alberto Caeiro, the imaginary "heteronym" coterie created by Fernando Pessoa, the Portuguese modernist master. Pessoa conceived Caeiro around 1914 and may have named him loosely after his friend, the poet Mário de Sa-Cárrneiro. What followed was a collection of some of Fernando Pessoa's greatest poems, grouped under the titles
The Keeper of Sheep
,
The Shepherd in Love
, and
Uncollected Poems
. This imaginary author was a shepherd who spent most of his life in the countryside, had almost no education, and was ignorant of most literature; yet he (Pessoa) wrote some of the most beautiful and profound poems in Portuguese literature. This edition of
The Complete Works of Alberto Caeiro
is based on the magnificent Portuguese Tinta-da-China edition, published in Lisbon in 2016, and contains an illuminating introduction by the Portuguese editors Jerónimo Pizarro and Patricio Ferrari, some facsimiles of the original Portuguese texts, and prose excerpts about Caeiro and his work written by Fernando Pessoa well as his other heteronyms Álvaro de Campos and Ricardo Reis, and other fictitious authors such as Antonio Mora and I. I. Crosse.
About the Author
---
Fernando Pessoa (1888–1935), the Portuguese poet, literary critic, and essayist, is one of the most significant literary figures of the twentieth century. He wrote not only under his own name but under over a hundred others (including Alexander Search, Alberto Caeiro, Álvaro de Campos, Ricardo Reis, and Bernardo Soares).

Award-winning translator Margaret Jull Costa lives in England.

Patricio Ferrari is a professor at Rutgers University and has translated and edited works by Fernando Pessoa and Alejandra Pizarnik.

Jerónimo Pizarro is a professor at the Universidad de los Andes and editor-in-chief of Pessoa Plural—A Journal of Fernando Pessoa Studies.
Praise For…
---
As searing as Rilke or Mandelstam.
— New York Times

Pessoa invented numerous alter egos. Arguably, the four greatest poets in the Portuguese language were all Pessoa using different names.
— NPR

Here we finally see these poems as they ought to be seen... When I read Pessoa (in his own voice and in the voices of his heteronyms), what I am left with, rather than answers, or even questions, is a feeling, the embarrassment of a genuine sensation, one I might sheepishly call love.
— Poetry Foundation

Pessoa's amazing personality is as beguiling
and mysterious as his unique poetic output.
— William Boyd
We appreciate your continued support!
If you would like to make a donation to help us through CLICK HERE.