Cucina Ebraica: Flavors of the Italian Jewish Kitchen (Paperback)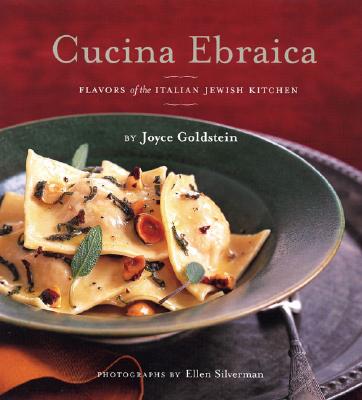 $19.95
This item is not currently available to order.
Description
---
Now available in paperback, Joyce Goldstein's beloved cookbook offers a fascinating perspective on the Italian food we all know and love. Tracing the long-forgotten Jewish influences and focusing new light on the intertwining of two time-honored cooking traditions, the recipes in Cucina Ebraica are familiar and yet entirely fresh, a robust and delicious taste of Italys regional cuisine. From the enticingly crunchy fried vegetables of fritto misto to the savory meat-filled buricche pastries to tonno fresco con piselli (Fresh Tuna with Peas), each dish is an invitation to the unexpected delights in both Italian and Jewish cuisine.
About the Author
---
Joyce Goldstein is a nationally known chef, author, teacher, and Mediterranean cooking expert. Her numerous cookbooks include, most recently, Italian Slow & Savory (0-8118-4238-X), Solo Suppers (0-8118-3620-7), and Enoteca (0-8118-4737-3). She lives in San Francisco.

Ellen Silverman is a New York based still-life photographer who specializes in food. Her work has appeared in several cookbooks and is regularly featured in many home and food magazines.