Protestants, Revolution, and the Cuba-U.S. Bond (Contemporary Cuba) (Hardcover)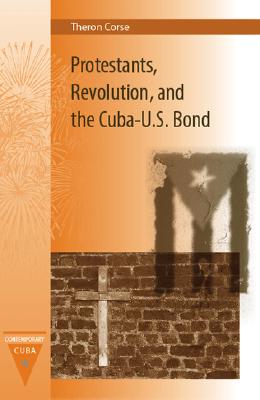 $83.93
This item is not currently available to order.
Description
---
This is a rare look at one aspect of civil society in Communist Cuba--the Protestant experience--and at continuing links between Cuba and the United States that do not focus on diplomatic issues. After the 1959 Cuban revolution, Protestant churches on the island suffered the repression, economic hardship, and isolation that the rest of the country experienced. Even so--and contrary to conventional thought about the relationship between the United States and Cuba--Cuban Protestant churches continued to maintain most of their ties with U.S. churches and have preserved an high degree of independence from the Cuban government. By 1961 most U.S. missionaries had left Cuba, and throughout the decade many young Cuban pastors and seminarians were conscripted into semi-military work brigades. Despite these events, most Protestants sought to maintain their pre-revolution identity, which included a rejection of atheistic Marxism. In addition, economic and political changes in Cuba since the fall of the Soviet Union have brought about a renewal of bonds between Cuba and the United States in many denominations. The author follows the story of church-state relations to the present, including the explosive growth of Pentecostalism since the 1990s.
About the Author
---
Theron Corse is assistant professor of Latin American history at Tennessee State University.