Tom Petty's Dreamville: A Graphic Novel (Paperback)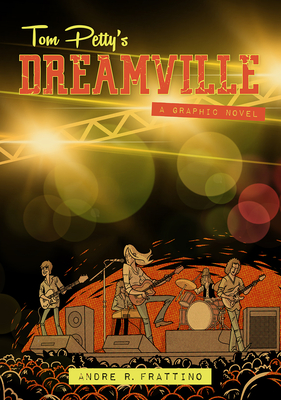 $26.95
This item is not currently available to order.
Description
---
The story of the making of a rock legend, bringing to life Tom Petty's
formative years in his hometown

This graphic
novel of rock superstar Tom Petty recreates the beginnings of Petty's music
career, from his Southern childhood and his first guitar to the early
milestones he reached in Los Angeles with the Heartbreakers. Bringing to life Petty's
hometown of Gainesville, Florida, in the 1960s and '70s with illustrations that
capture the era, Andre Frattino focuses on the struggles and successes Petty experienced
in his journey to fame.
The
story is rich with artists who influenced the young Petty, from Elvis Presley
and the Beatles to future Eagles guitarist Don Felder. It follows the creation
of Petty's first bands including the Sundowners, the Epics, and Mudcrutch,
whose members Mike Campbell and Benmont Tench went on to become founding
members of the Heartbreakers, and it shows Petty navigating friendships and
relations with his family while pursuing his goals. Frattino's artwork draws
readers into Petty's world, portraying places such as Lillian's Music Store,
Lipham Music, the University of Florida, and the many small-town venues where
Petty won fans and built a following.
Tom Petty's Dreamville
depicts the talent, vision, and determination of a legend in the making who
didn't back down in the face of obstacles as he reached for rock history. This
look into a formative place and time in Petty's life will delight longtime fans
and inspire music hopefuls who may also be running down a dream.