Building Regulations Pocket Book (Routledge Pocket Books) (Paperback)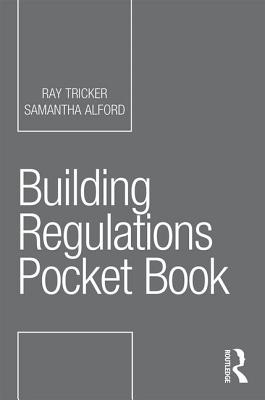 $39.08
This item is not currently available to order.
Description
---
This handy guide provides you with all the information you need to comply with the UK Building Regulations and Approved Documents. On site, in the van, in the office, wherever you are, this is the book you'll refer to time and time again to double check the regulations on your current job.
The Building Regulations Pocket Book is the must have reliable and portable guide to compliance with the Building Regulations.
Part 1 provides an overview of the Building Act
Part 2 offers a handy guide to the dos and don'ts of gaining the Local Council's approval for Planning Permission and Building Regulations Approval
Part 3 presents an overview of the requirements of the Approved Documents associated with the Building Regulations
Part 4 is an easy to read explanation of the essential requirements of the Building Regulations that any architect, builder or DIYer needs to know to keep their work safe and compliant on both domestic or non-domestic jobs
This book is essential reading for all building contractors and sub-contractors, site engineers, building engineers, building control officers, building surveyors, architects, construction site managers and DIYers. Homeowners will also find it useful to understand what they are responsible for when they have work done on their home (ignorance of the regulations is no defence when it comes to compliance ).
About the Author
---
Ray Tricker is the Senior Consultant (Management Systems) of Herne European Consultancy Ltd (a company offering organisations access to highly skilled and specialist consultants to help them enhance their business performance), and is also an established author, with over 50 titles published. He served with the Royal Corps of Signals (for a total of 37 years) during which time he held various managerial posts culminating in being appointed as the Chief Engineer of NATO's Communication Security Agency (ACE COMSEC). Samantha Alford is an established technical author, instructor and business management specialist. She has over 25 years' experience in Capability Planning, Governance, Oversight and Event Management and is a Director and Owner of Professional Procurement & Project Management Ltd, a company offering outstanding support and advice on strategic and operational procurement. Samantha has a strong supply chain, planning, business and performance management background, and has assisted a variety of organisations with advisory services for fundraising, business planning and process documentation. Samantha has provided these services in both the private and not for profit sectors.