The Sensible Cook: Dutch Foodways in the Old and New World (New York State) (Hardcover)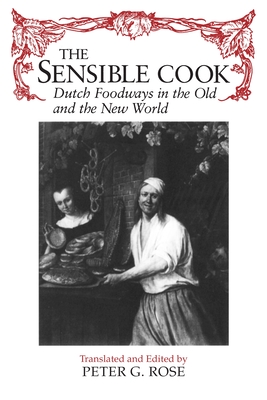 $34.95
This item is not currently available to order.
Description
---
The most favored Dutch cookbook of the seventeenth century, The Sensible Cook (De Verstandige Kock) had a major impact on the foodways of the Dutch in the Netherlands and in their New World territories.
As a part of the larger work, The Pleasurable Country Life, The Sensible Cook records the foodways of rich middle-class households, the cooking methods and typical dishes they prepared, and the implements and ingredients they employed. Often the recipes are surprisingly sophisticated. From braising a chicken with orange peel and cinnamon to stuffing pigeons with a mixture of parsley, ginger, sugar, butter, and raisins, many of the dishes are still appealing today. Peter G. Rose has, in fact, adapted some two dozen of the recipes for contemporary use--tempting dishes such as Shoemaker's Cake, a delicious combination of bread crumbs, butter, eggs, and stewed apples. Handsomely illustrated with Dutch genre paintings, The Sensible Cook will interest cooks, food historians, students of social and cultural history, and the large number of Dutch descendants in America. Most important, this book will be welcomed by all who enjoy good food.
About the Author
---
Peter G. Rose is a food historian, consultant, lecturer, and author. She contributes a syndicated column on food and cooking for the New York-based Gannett newspapers.