Red Jacket: Iroquois Diplomat and Orator (Iroquois and Their Neighbors) (Hardcover)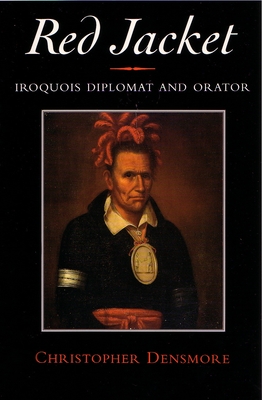 List Price: $39.95
Our Price: $17.95
(Save: $22.00 55%)
Description
---
In the first modern biography of Red jacket, Christopher Densmore sheds light on the achievements of this formidable Iroquois diplomat who, as a representative of the Seneca and Six Nations, met and negotiated with American presidents from George Washington to Andrew Jackson.
The political career of Red Jacket (1758-1830) began just before the American Revolution, when both the Americans and the British sought the alliance of the powerful Iroquois Confederacy. By the 1790s, Red Jacket was frequently the diplomat chosen by the Seneca Nation and the Iroquois Confederacy to represent them in councils and treaty negotiations between the United States, the British in Canada, and the Indian nations of the Ohio Country. Red Jacket spoke eloquently against the sale of Indian lands, against the encroachment of the white man's religion and culture, and in defense of Indian sovereignty. His speeches were widely known in his own lifetime and continue to be reprinted.
About the Author
---
Christopher Densmore, Archivist, University at Buffalo, State University of New York, is a coauthor of Quaker Crosscurrents: Three Hundred Years of New York Yearly Meetings (Syracuse University Press). He has written articles for New York History, Quaker History, and other journals.