Your Calling as a Deacon (Your Calling As...) (Paperback)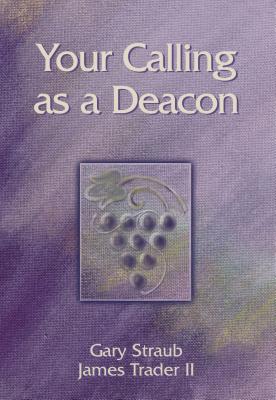 $14.29
This item is not currently available to order.
Description
---
This resource for individual and group study explores what it means to be a deacon in the Christian Church (Disciples of Christ). Addressing both the leadership and spiritual requirements of the position, Your Calling as a Deacon offers new and seasoned deacons the direction, understanding, and encouragement to serve God and church.
About the Author
---
After finishing a two year ministry with the Woodmont Christian Church in Nashville as Interim Senior Minister, Gary Straub is currently serving Beargrass Christian Church in Louisville as Consultant for Evangelism and works as Development Director for The Bethany Fellowships, a coaching and mentoring ministry serving young pastors, in their first four years of parish ministry. Additionally, he is founder of WellSprings Consults and is now associated with Dick Hamm and George Bullard in The Columbia Partnership, a consortium of church consultants. He has served three churches as Senior Minister in the last 35 years: First Christian in Chattanooga, Kingsway in Memphis and First Christian in Frankfort, Ky. 'James Trader II is curator of Cane Ridge Meeting House.