Structured for Mission: Renewing the Culture of the Church (Paperback)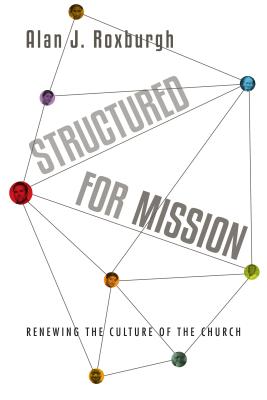 $19.80
This item is not currently available to order.
Description
---
The church is living in a time of massive, unprecedented change. Traditional institutions and structures are unraveling in response to rapid social, demographic and economic developments. The existing ways of being the church are no longer meaningful to many. How should the church respond? Many seek to address this situation by tweaking the established institutions, finding new structures, reorganizing congregations or renewing long-established practices. Some even argue that we need to abandon structures and institutions altogether. We regularly hear proposals for missional churches, organic churches, simple churches, fresh expressions churches and so on. Alan Roxburgh argues that we need to look deeper. Structures embody the core narratives that shape how people see the world. We cannot simply replace old institutions with new ones. We need to examine the underlying stories, metaphors and cultures that give organizations their meaningfulness. The crisis of the church today is a crisis not of institution but of imagination. In Structured for Mission, Roxburgh challenges the church to become a place where people are empowered to reimagine their religious life and experiment with new ways of being the church in a local context. We are living in a brave new world. Will the church be ready?