Adriana Varejão (Hardcover)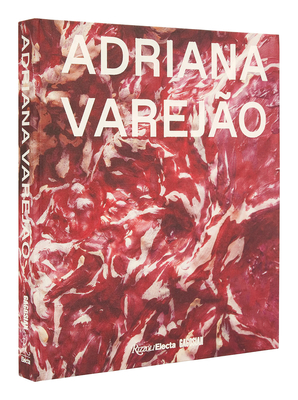 Description
---
Brazilian artist Adriana Varejão is known for her extraordinary installations of ornamental blue tilework, large-scale sculpture, and her renowned "tile" paintings that powerfully consider issues of identity and colonialism.

Adriana Varejão is one of the most prominent artists living and working in Brazil today, whose rich and diverse artistic oeuvre is fueled by the mythic pluralism of Brazilian identity and its histories. Drawing upon the aesthetic traditions and visual legacy of colonialism and transcultural exchange, she has reconceived and extended the concept and practice of painting by fusing mediums, surfaces, and artistic lineages in totally unprecedented ways. In so doing, she disrupts entrenched narratives by bringing forth obscured stories and uncomfortable truths from the margins. In recent times, Varejão has shifted her gaze from her native Brazil and its diverse roots in Europe, Africa, and Asia to Mexico, expanding the cross-fertilization of distinct threads of Latin American art and culture in her own work.

In Varejão's first English-language monograph, her diverse and expansive body of work is explored in depth, from her earliest paintings in the 1990s to her most recent multimedia installations. The volume includes an introduction by editor Louise Neri; essays by curator Paulo Herkenhoff, critic and curator Luisa Duarte (with comments by Varejão), and art historian Angela H. Brown; and an interview with the artist by Jochen Volz.


About the Author
---
Louise Neri is a senior director at Gagosian. She has published catalogs and presented exhibitions of Adriana Varejão's work since 2000. Paulo Herkenhoff is an independent curator and critic based in Rio de Janeiro. Luisa Duarte is an art critic and independent curator based in São Paulo. Jochen Volz is the general director of the Pinacoteca de São Paulo. He is currently preparing Adriana Varejão's retrospective survey in 2022. Angela H. Brown is a New York–based art historian and writer.