Brice Marden: These paintings are of themselves (Hardcover)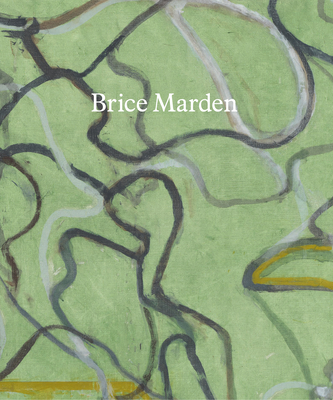 Description
---
This lavishly illustrated volume features new paintings and works on paper by Brice Marden, with an essay by Eliot Weinberger.

Published to coincide with a 2021 exhibition of new paintings and works on paper by Brice Marden, this catalogue includes full-color illustrations of each work, as well as details of works and installation views documenting the exhibition. Portraits of the artist in his studio were taken by the artist's daughter, Mirabelle Marden, and are accompanied by images of works in progress.

Marden's paintings evoke the daily and seasonal shifts in natural light and color that the artist observes when working in his studio in Tivoli in upstate New York. He begins with drawing, filling some canvases with gestural glyphs that occupy a realm between writing and painting. Over these, he applies sinuous, multihued networks of linear brushstrokes, establishing interrelationships between the compositions' straight and curving lines, and between their contours—whether defined or implied—and perimeters.

Related works on paper made on the Caribbean island of Nevis reveal the immediacy and range of Marden's drawing practice and exemplify the artist's sustained engagement with the traditions of Chinese poetry and calligraphy, which he initiated in the 1980s and has continuously developed ever since. A new text by Eliot Weinberger takes this particular interest as its point of departure, connecting Marden's work to the origin of Chinese writing and early modernist philosophies about the content of abstract art.

About the Author
---
Eliot Weinberger is an essayist, political commentator, translator, and editor. The author of a study of Chinese poetry translation, 19 Ways of Looking at Wang Wei, he is the translator of the poetry of Bei Dao and the editor of The New Directions Anthology of Classical Chinese Poetry and the Calligrams series published by NYRB Classics. His work has been translated into thirty languages and appears frequently in the New York Review of Books, the London Review of Books, and periodicals and newspapers abroad.