Shades of Black (Quilombola) (Hardcover)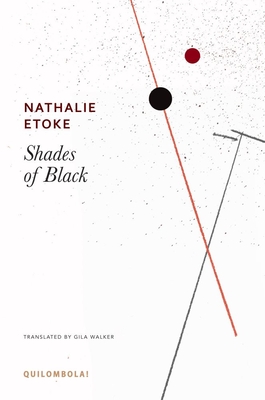 Description
---
One might say that the womb of death—the Middle Passage, slavery, and colonization—gave birth to Black populations. Taking this observation as her point of departure, Nathalie Etoke examines Black existence today in her riveting new book, Shades of Black. In a white supremacist world, Black bodies hold a specific position, invested with a range of meaning that maintains them in a fixed role, with a script they did not write. The white world has invented and defined the Black person according to its own interests, endowing her with a bereaved humanity. The Black person is confronted with an essential paradox—exist as Black or as a human being? Does the Black person exist for herself or for the other? In the white world, is the Black race the embodiment of a sub-humanity?

Situated at the crossroads of three countries—Cameroon, France, and, now, the United States—Nathalie Etoke is uniquely positioned for this polyphonic reflection on race. She examines what happens when race obliterates historical, social, cultural, and political differences among populations of African descent from different parts of the world. Focusing on recent and ongoing topics in the United States, including the murder of George Floyd, police brutality, the complex symbolism of Barack Obama and Kamala Harris, Etoke explores the relations of violence, oppression, dispossession, and inequalities that have brought us here, face to face with these existential questions: Are you breathing? Are we breathing?
About the Author
---
Nathalie Etoke is associate professor of Francophone and Africana studies at the Graduate Center, City University of New York. She is the author of Melancholia Africana: The Indispensable Overcoming of the Black Condition.

Gila Walker is the translator of more than a hundred books and articles from French.
We appreciate your continued support!
If you would like to make a donation to help us through CLICK HERE.