Sherlock Holmes: The Breath of God (Paperback)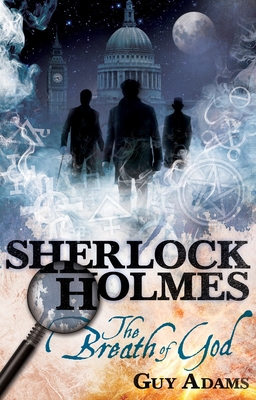 $16.45
This item is not currently available to order.
Description
---
Sherlock Holmes teams up with real-life occultist Aleister Crowley and ghost hunter Thomas Carnacki in Scotland for an investigation touched by the supernatural

When several leading society figures begin acting out of character, Holmes is enlisted on an investigation that will see him team up with famed ghost hunter Thomas Carnacki, and the famous occultist Aleister Crowley.

 As London fills up with mindless zombies, possessed by the spirits in the air, Holmes must descend beneath the city via the new underground train network to combat the source. 

Sherlock Holmes: The Breath of God is a brand-new original novel, detailing a thrilling new case for Sir Arthur Conan Doyle's timeless creation.
About the Author
---
Guy Adams trained and worked as an actor for twelve years before becoming a full-time writer. He is the co-author of The Case Notes of Sherlock Holmes, has written several tie-ins to the TV series Life on Mars. His most recent novel is Restoration, the follow-up to the much-praised horror novel, The World House.
Praise For…
---
"Highly recommended." —Dread Central

"Engrossing." —Anything Horror

"Holmes' dialogue is razor sharp." —Never Not a Nerd

"An adventure worth taking." —The Trades

"[A] fusion of supernatural and weird fiction." —Spooky Reads

"Crisp wit, high adventure, knowing nods to literary fans, and a well plotted mystery." —The Daily Rotation